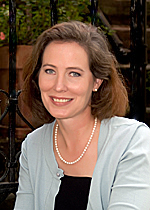 Originally from Tidewater, VA Kathleen Buckley is the founder of Buckley Events and now calls Charleston home! She has deep family roots in Charleston and around the state of South Carolina where her Mother was born and raised. Her love of the water, the arts , sailing and the tremendous history drew her to the beautiful city of Charleston!
Kathleen has always had a passion for event planning, coordination and design since a very early age! Her first event was when she was 12 years old and her best friend mentioned that her parents were coming up on their 15th Wedding Anniversary. Kathleen thought it would be fun to do something special so she planned and executed the entire 15th Wedding Anniversary Surprise Party without a hitch! Her grandmother taught her many skills growing up, her favorites are sewing and crafts!  So when she's designing an event if she can't find something in the stores or on the internet she pulls out her sewing machine or glue gun and other materials and makes whatever decoration she may need. Planning, designing, coordinating and executing events continued through high school and college.  After graduating from Virginia Commonwealth University with a degree in Merchandising/Marketing she was off and running planning events!!
Kathleen has twenty plus years of experience planning various types of events and brings her eye for design and sense of style to each event. She has planned, designed and executed weddings, rehearsal dinners, office client parties, holiday parties, large black tie galas, family gatherings, business seminars, non-profit fund raisers, concerts, fashion shows and baby showers!
Over the years she grew to love planning weddings and specializes in "Day-of-Wedding Event Design & Coordination".
Kathleen is a believer in giving back to her community and has belonged to many local civic and non-profit organizations through the years. Currently she is involved with The Charleston Hat Ladies, Chamber Music Charleston as their volunteer Events Coordinator/Designer, Maritime Association of SC Events Committee Chairman and Life Management Center's Event Committee Chairman for their Annual Corporate Spelling Bee.
---
 Whether it's an intimate affair for ten guests or an elaborate gala for 500 guests, Kathleen  and her staff will ensure your wedding or event runs smoothly so you can enjoy yourself!!
As I like to say, "You hold the bouquet and let us hold the clip board!"